Language pair:
Russian -> English, English -> Russian;
Russian -> French, French -> Russian;
Russian -> German, German -> Russian;
Russian -> Italian, Italian -> Russian;
Russian -> Polish, Polish -> Russian;
Russian -> Portuguese, Portuguese -> Russian;
Russian -> Spanish, Spanish -> Russian.
Traveling can be an absolute pain! Trying to find your way around, interpreting another language, worrying about your phone & how you are going to access the internet!! Stop worrying - we've got you completely covered with the new Ectaco Multi 8 language SpeechGuard TLX! Easy to use and reliable; this rugged smartphone and voice translator will act as your own personal language assistant. A huge jump in travel technology, the SpeechGuard can receive FREE calls in over 135 countries, translate anything you say or see, and access tons of other useful travel tools. Everything is preloaded on your SpeechGuard TLX, no need to worry about difficult setups or downloads.
This is an exceptional phone for exceptional situations.
This Military based, extra-tough, super-ruggedized Android 4 smartphone is perfect for military use, security specialists, tradesmen, hikers, linesmen, farmers, Emergency Service Personnel, mountaineers, cross-country skiers, or anyone travelling in remote areas. Being Water Proof, drop proof, and shock proof, the TLX is also suitable for those on or around water; perfect for fishing boats, use in the rain, or surf.
Highlights:
Loaded with travel resources: The Multi 8 language SpeechGuard will put tons of reviews, information and pictures right at your fingertips. Check customer reviews of that cool looking restaurant in Spain, read about the economy of Greece or even look up the climate in South Africa. The resources are almost endless so you can plan your trips accordingly.
Photo Translator: If you see it, the SpeechGuard can translate it. With the Photo Translator you can take a picture of a sign, menu or flyer and have it translated for you within seconds.
Learn a language: Often described as "more advanced then Rosetta Stone" the TLX will include everything you need to learn an entire language. The aptly named Language Teacher program is a multi-step voice interactive course to help you learn. Not only will it train you to remember words and phrases, but it will teach you how to say them correctly. The virtual teacher will give you feedback so you know how well you are doing.
SOS: Get help in a hurry! The SOS button is designed to get you out of a rough situation in a hurry. Just press the SOS button and the SpeechGuard will take a number of actions. Within seconds it will turn on your GPS tracking and location services. Next, it will send out a message to 5 emergency contacts of your choice. This message will contain your GPS coordinates for a fast rescue. Then, it will call your primary emergency contact number. The device is even pre-loaded with Emergency numbers for locations all around the world.
Tons of extras: The SpeechGuard is literally packed with a seemingly endless amount of programs for entertainment, education and much more.
Skype
GPS navigation
2 Way Radio, connect with others at the push of a button
11 sensors:

Accelerometer
Linear acceleration
Gravity sensor
Magnetometer
Gyroscope
Rotation vector sensor
Orientation sensor
Light sensor
Pressure sensor
Proximity sensor
Temperature sensor

Voice activated audio phrasebook with 14,000 entries
English Talking Electronic Dictionary
Talking Translation Dictionary
Picture dictionary with 39 languages
Universal translator - A 183 language word translator
The Weather Channel
Massive English Dictionary
Language Translation Dictionary
Language learning Games
Audio Book and MP3 Player
Access to tons of extra programs via the application store.
Click here to get specifications for SpeechGuard TLX
Specifications:
Android Operating System
Front and rear camera
3G: WCDMA 850/1900/2100MHZ
2G: GSM 850/900/1800/1900MHz
Walkie Talkie: 400-470 MHz, (up to 6 miles)
Supports flash
Wi-Fi
Bluetooth
Large 4,200 mAh Battery
3.5mm Audio Out Port
2x SIM card Slot
Micro SD Card Slot, up to 32GB
Microphone
Loud Speaker.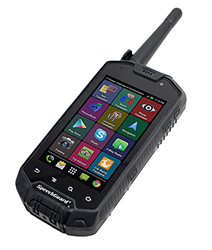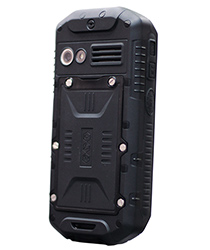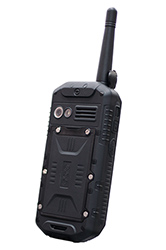 Click here to learn about devices featuring multiple languages